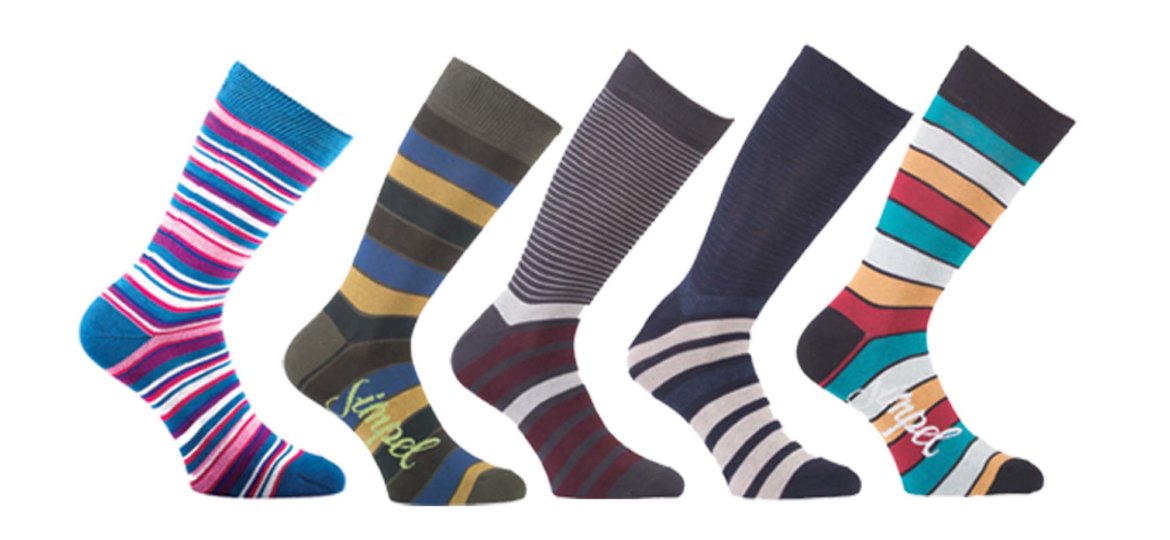 It is always necessary, even indispensable, to anticipate trends for new collections. Retail stores need to know beforehand where trends will go every season, so they can answer questions from end consumers whenever they want to know what will come, what changes or novelties there will be. It's vital to be able to reply. Doremy opens the doors to the new season and María Rosa Tubert tells us about new trends. Her comments and explanations help us discover what's coming this new 2019-2020 winter season.
The key to the new collection
Can we define the new collection in just a few words? Our interviewee says, "Our experience over the past 33 years in business helps us perceive and reflect new trends in our collections, always with the purpose of offering clients what they expect from us. This has moved us to design and create a range of fantasy socks and stockings in a variety of colours. You can see them if you visit our website www.calcetinespersonalizados.es/tienda".
Daring, but still with distinction
We find that for men, Doremi has created a dynamic collection, a variety of socks and stockings we might define as bold, but always respecting those traditional and timeless styles so many prefer. Harmony, in bold and classic, side by side.
Materials and look
Our interviewee explains, "Jacquard patterns are to be found in socks and stockings made from natural materials like shrunk and softened wool. Coated cotton and elastane means our products are adapted to make walking much more comfortable".
The "star" product
Every collection has a star, a product that stands out and catches the eye of consumers in a special way. This is an advantage, for it awakens the interest of consumers in our target market, mostly when they seek novelties. "We are making socks and stockings with patterns created with sublimation, a technique that helps us let our imagination soar", our interviewee points out.
Panty hoses
Doremi produces panty hoses for all ages (babies, school kids, teens, women). And about creations for schoolgirls, "We have developed a production process involving the colours of school uniforms, with fast colours guaranteeing quality throughout the school year even after repeated washing".