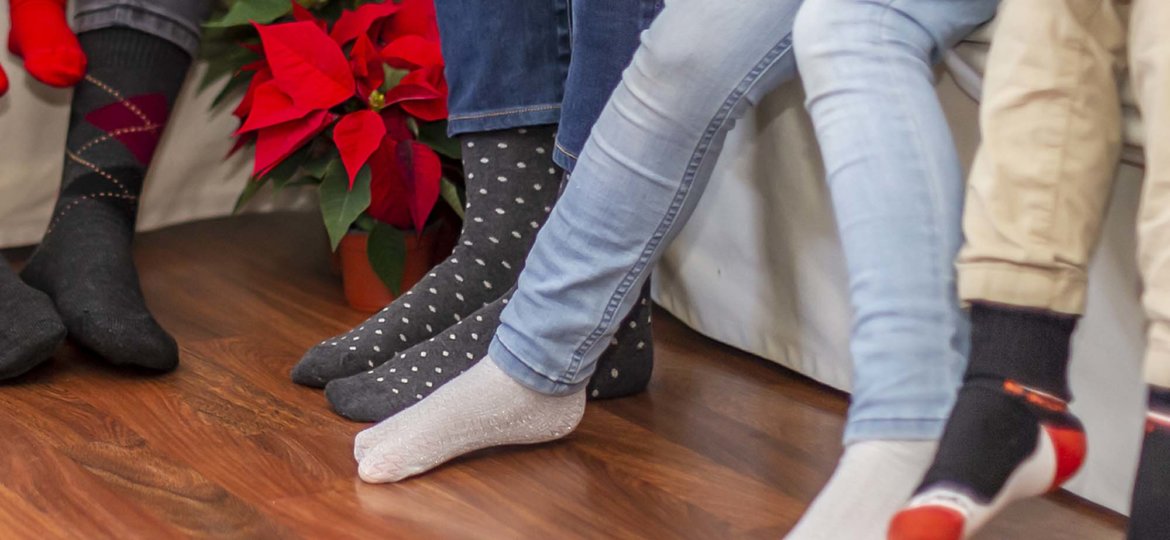 Everything is ready for the new 2019-2020 autumn-winter season. The Design and Product Development departments have finished working, and new socks and stockings are all ready to be sent to retail stores. And it is all at the right time, when retailers need to make their decisions. We talked with José Gómez, the owner and manager of Goher Textil Calella, S. A., the creators of the Carlomagno brand, to learn more about this new collection.
About the Carlomagno brand
"I knew Carlomagno because of the years we have been in business in Spanish markets, with other products and brands, like Martí underwear and Land sportswear. Two years ago, I learned that the company manufacturing products by this brand was going through a difficult time, so I decided I wanted to do something to continue with this excellent products, known in both domestic and international markets. These have been hard years, but now we have not only achieved stability for the brand but growth in all markets", our interviewee says. And he adds, "I appreciate our clients' trust, and we are truly certain about the catalogue we have prepared, so I know that what they will find there is up to their expectations".
Changes are required by the marketplace
Our interviewee comments that the line usually identified with Carlmagno is classic, and it is still in good health, though "with the contribution of a special touch, in tune with trends. A subtle change you will perceive at first sight".
Colours for the new season
Classic colours in the new collection are always present, as should be, and among them we find of course, school colours "tough we pay special attention to mustard yellow and green shades, so popular today".
Mostly used materials
Cotton, with anti pilling treatment, by means of a process that makes stockings, socks and leotards remain smooth, avoiding those ugly little balls that usually appear after repeated wear and washing".
Star products, made from bamboo
There is, of course, a product that stands out in this collection, as should be. Our interviewee says that socks and stockings made from bamboo fibres "are smoother, kinder on the skin, absorbing and breathable, and we never use any strong chemical substances to product them".
Panty hoses in every size
Panty hoses by Carlomagno come in all possible sizes, from newborns to teens, young people, and even the elderly.
Goher Textil Calella and its wholly owned Carlomagno brand take good care of their clients, and they have a sales manager for every market, domestic or international. "In the event of questions or doubts, our clients know they can contact us and they know they will find the right answer or solution to meet their every need", our interviewee explains at the end of our conversation.