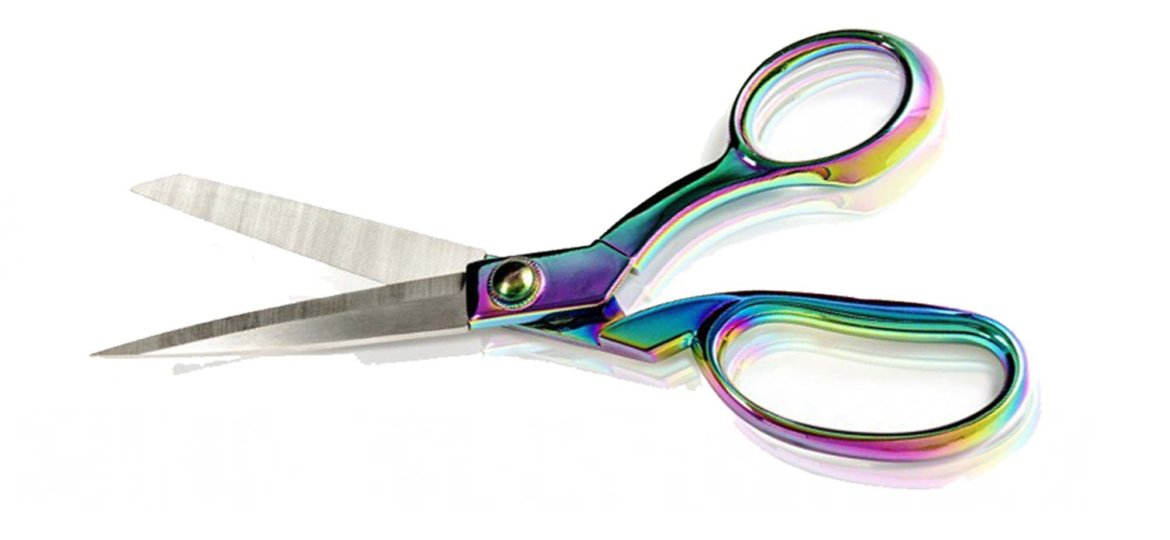 Quality scissors are designed to perform efficiently, and they feel comfortable in your hands. This ensures success when sewing or creating crafts projects. The Premium Rainbow scissors are 21 cm/8.25 in. long, and the quality blades in stainless steel feature double chrome and nickel plated finish for extra protection and a long life cycle. The open handles feel comfortable in a grownup's hand. Packed in try-me blister, so you can easily find out how they feel in your hands. Ideal for self-service stores. The scissors weigh 328 gr. Blister size is 19 x 17 x 21.5 cm.
Rose Gold scissors make a great present
Rose Gold scissors make the ideal present. Size is 10 in. (25.4 cm.) and they are designed for dress and clothes making. The quality stainless steel blades are longer, so cutting is so much easier. The handles are coated in pink gold for protection and their size is perfect for a comfortable feel in your hand. Blister size is 29.5 x 10.5 x 2 cm., and weight is 310 gr.