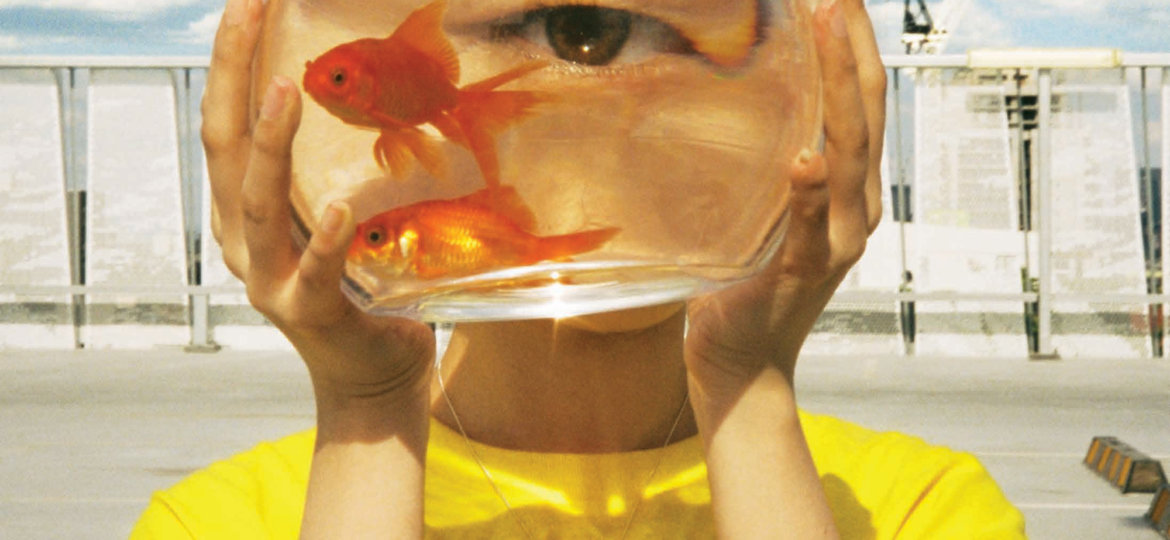 The new '21 spring-summer season firmly supports change towards increased ecologic responsibility, powerfully promoting deep and optimistic changes in the fashion industry as a whole. With an exciting focus filled with energy that favours new ways of doing things, respecting our changing Nature in terms of textures, colours, fantasy patterns. The season opens a window that shows us an extraordinary future, in which fashion is a part of a committed tomorrow, attractive and rich in esthetics.
The earth is the sky!
A colour palette that comprises inverted order and invites us to the creation of free alliances. Just as in a still image, there are new horizons opening to changing encounters of light and depth, substance and delicate feels. Colours create fading connections between shades that are juxtaposed, and majestic plain colours or warm/cold contrasts, with a focus on bluish shades.
Dense, dynamically, deliciously, the range of colours lends a full body to airy lightness, veiled by translucent films in intermediate shades that also lend life to dehydrated mineral colours with high-impact lights, electrifying gloss with psychotropic vibrations in sparkling artificialities. Floral and vegetal shades are celebrated, to bring in an amazing natural world with roots firmly set on the dark depths of earth, serving as the empowering force that is perfected in the finest of ways.
Fashion and Product highlights
New trends walk the path of diversity, full awareness and sensitivity, with an appetite that is clearly related to differentiating products, easy to recognize. Natural materials and look are especially attractive in refined and fantasy versions in clothes for men and women. The shape of the female body adopts a general fluid appearance, with an optimistic and subtle energy. For men, the sportive influence is gradually fading, giving place to a new porosity in chic styles of clothes for work.
Casual wear is still attractive with a cotton feel, elegant and pointing towards comfort and style. On the other hand, sportswear opens and expands the way towards ethic wellness, no compromise involved.
Positive reductions
Positive reductions. A breath of optimism that speeds up the complexity of processes, reducing excessive finishing details and all superfluous things, in order to attain sustainable, attractive commitment with ecology. A commitment in which fashion reflects choices:
Experimenting with materials and production processes, reducing the use of water, chemicals and resulting waste.
Making good use of leftover materials for 360 fashions with recycled and recyclables conceived to be improved with every step.
Seeking the amazing paleness of lively neutral colours, with shade-on-shade light blue and light earthen colours, the idea of sunny sand shades.
The narrative of patterns is lighter through a better use of space, by emptying compositions.
More materiality
Lending a fuller body to the '21 spring-summer season, with materials that lose softness and gain a subtle and fuller texture. It is fun to play with increasingly virtuous balances between Nature and performance, with high-tech involved to improve recognizable products, esthetically attractive and natural. Constructions are also improved, with new looks and feel, due to:
Amplified effects, more structured and dense fabrics, with deeply hollow diagonals, square fabrics, complex weaving, Panama fabric and new ways of padding.
Irregularities in fibres and magnified with the grain of fabrics like linen and flax, in various thicknesses and delicate threads for a rustic but refined look.
Light, almost transparent but with substance, and fantasy organdy, foamy silk, geometric reliefs, structured gauze, light and stabilized fabrics.
Filigree patterns, simple or in layers, with stretchy and figurative shapes.
More movement
Fashion and products point towards movement in a greater measure, with an active role in fundamental changes for the '21 spring-summer season. With a focus on trends towards differentiation, effortlessly combining the ordinary and the exceptional, whether for celebrations or as protection. Light and light waves are used to produce a moving look, in fashion that brings:
Inserts, lace, gloss, in wool and linen clothes with a silky and smooth texture.
Colour reflections and phantom decorative details that stand out in the light.
Wet iridescence in silk and embroidery.
Fabrics and accessories with light creases and wavy surfaces.
Grain is amplified in patterns with abstract textures that seem to erase plain surfaces.
Hybrid and mixtures, 100% responsible fabrics that combine vegetal and artificial fibres, in the new generation or linen-viscose, organic cotton and biopolymers, for high-performance cotton or wool clothes.
More flexibility
Flexible steps towards a summer season filled with energy and innovation, meeting needs in more creative and dynamic ways of moving every day:
Plain, compact, with silky, creamy looks. Summer velvet and suede feeling like a second skin.
More fluid, shirts, dresses, woven fabrics, silk and polynosic materials.
Fabrics with round constructions for mechanic stretch effects, highly resistant to washing.
Fluffy, full decorative details and exquisite flowers.
Graphic patterns in generous plain and contrasting shades.
Foamy surfaces, summer bouclettes, cool tweeds and sophisticated upcycling.